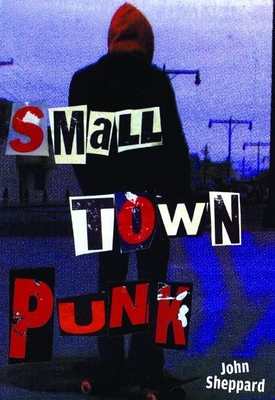 Small Town Punk
Paperback

* Individual store prices may vary.
Description
Small Town Punk is full of raw feeling and taut smart prose. John Sheppard gets that Reagan-era rage and humor just right. This novel is an ode to those kids at the dead-end jobs who knew that the Morning in America was really dusk at best, but had each other, a little weed, some beer, and gas.--Sam Lipsyte
Trapped in dreary Sarasota, Florida in the early 1980s--during Reagan's "Morning in America,"--going to high school with junior fascists by day, working at Pizza Hut by night, his family a dysfunctional nightmare, 17-year old Buzz Pepper feels that nothing matters in life beyond drinking, drugs and punk rock.
As the country around him is becoming more conservative and corporate, and adulthood seems like the ultimate corrupt existence, Buzz can only find solace within a close-knit group of fellow disillusioned teens, which includes his devoted younger sister, Sissy. As they drive around in Buzz's beat-up van, encountering redneck cops, mocking the local "geezers," and wondering if there is any meaning in what seems to be a meaningless world, Small Town Punk perfectly captures how it is to be young, yet feel that you have no future.
In the tradition of Hairstyles of the Dammed and Perks of Being A Wallflower, Small Town Punk is a brutally funny and poignant coming of age story that brilliantly evokes the surging joy, confusion and rage of youth.

Ig Publishing, 9780977197255, 188pp.
Publication Date: January 1, 2007
About the Author
A veteran of the U.S. Army, John Shepphard's short stories have appeared in Bridge magazine, the2ndhand and Exquisite Corpse. He has an MFA from the University of Florida, where he studied under Padgett Powell, Marjorie Sandor and Harry Crews. The original self-published edition of Small Town Punk sold over 2000 copies.