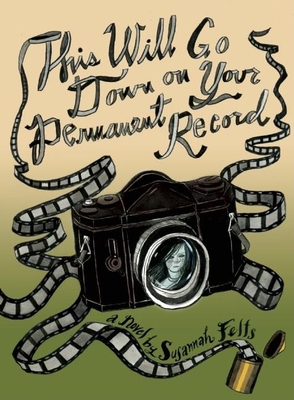 This Will Go Down on Your Permanent Record (Paperback)
Featherproof Books, 9780977199242, 183pp.
Publication Date: February 28, 2008
* Individual store prices may vary.
Description
When the school year at tony Nashville Arts and Science ends, Vaughn Vance ditches her upper class friends for a summer of solitude. Content to be alone and work on her photography, Vaughn's seclusion is disrupted when she meets her new neighbor, Sophie Birch. The two form a tentative friendship, hanging out at Dragon Park with the rest of Nashville's teens. There, the relationship deepens: Sophie becomes the subject of Vaughn's artistic experiments and Vaughn becomes the subject of Sophie's social experimentation as she pushes Vaughn to loosen up and let down her guard. After a fight with her mother, Sophie moves in with Vaughn and her academic parents who embrace Sophie's wild side until the girls push each other a step too far. In her debut novel, Susannah Felts perfectly captures the feel of growing up Southern-style, the universal push-pull of adolescent limit testing, and, above all, the intoxicating power that comes with burgeoning creativity.
or
Not Currently Available for Direct Purchase