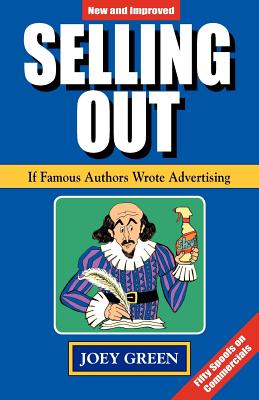 Selling Out (Paperback)
If Famous Authors Wrote Advertising
Lunatic Press, 9780977259052, 168pp.
Publication Date: September 30, 2011
* Individual store prices may vary.
Description
In Selling Out, author Joey Green has taken the voices of famous writers past and present - from Nathaniel Hawthorne to e. e. cummings, Jane Austen to Erica Jong - and fashioned their words into the ad campaigns they might have written if their prose pushed brand-name products. Sure to raise a chuckle from anyone who ever watched television commercials, as well as from those slightly familiar with classic literature, Selling Out is a hysterical look at what our most famous authors might have written if they'd sold their souls to advertising. For this revised and expanded second edition, Green added another fifteen parodies, bringing the total to fifty unforgettable ad campaigns, including William Blake's "Tony Tiger," Franz Kafka's "Raid Kills Bugs Dead," John Updike's "Rabbit Keeps Going and Going," and George Orwell's "The Un-Cola.