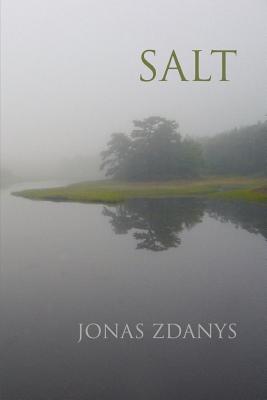 Salt (Paperback)
Virtual Artists Collective, 9780977297450, 96pp.
Publication Date: January 2, 2007
* Individual store prices may vary.
Description
In the poems and linked sequences of his thirty-fifth book, Jonas Zdanys transforms the landscapes he sees, imagines and remembers into new metaphorical configurations and image-patterns, all shaped by his sense of the pervasive and inescapable oneness of the things of the world. Through those transformations he creates a personal landscape in these pages, a meditative place where he is able to "tie up loose ends, understand the laws/of the universe, feel the ecstasy/that radiates from the tips of the fingers." But Zdanys does more than shape the luminous phenomena around him. His essential procedure in these poems is to reconquer the real, using unusual figurative constructs, varied forms and expressions, metaphoric eruptions, and recurring reformulated images to do so. The result is a framework of evocations, memories, mysterious suggestions, and ineffable presences that enables him to define the elemental world, that "imaginary country" ringed by flowers of salt, where "time is the only durable flesh/and lovers flow together like water." These are engaging and complex poems, carefully chiseled personal and artistic self-evaluations that seek to unite body and spirit, along the way providing a glimpse of the infinite and ending on a note of inspiration and hope. A bilingual, award-winning poet and translator, Zdanys serves as Chief Academic Officer for the State of Connecticut.

or
Not Currently Available for Direct Purchase