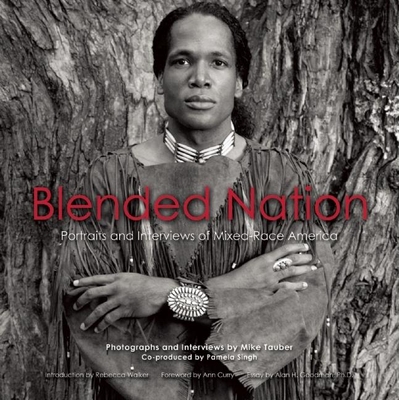 Blended Nation: Portraits and Interviews of Mixed-Race America (Hardcover)
Portraits and Interviews of Mixed-Race America
Channel Photographics, 9780977339921, 136pp.
Publication Date: August 11, 2009
* Individual store prices may vary.
or
Not Currently Available for Direct Purchase
Description
How should we define race and who should define it? Genetically we are all the same. Society has carved out categories in which to classify people so that it can better understand itself. But what is it like to be racially ambiguous and what is race really? In his essay, Alan Goodman explores how we as a society make race a reality.
I once asked my African American father, who has spent almost a lifetime working towards bettering education for economically disadvantaged public school children, and children of color, do you ever get nervous or frustrated at what people might say/do when they realize you married a White woman? His response was succinct and lasting for me. He said, Rudy, I don't much care what people think about who I love. That's my business and for people who have a problem with it, that's their issue to work out.
Rudy Crew, Brooklyn, NY.
Coverage from NPR
Advertisement