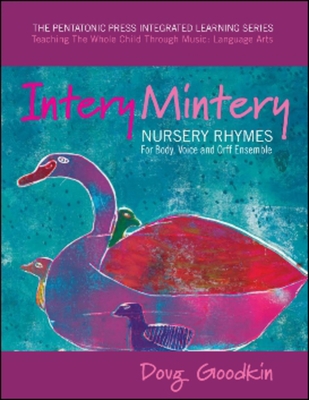 Intery Mintery: Nursery Rhymes for Body, Voice and Orff Ensemble (Paperback)
Nursery Rhymes for Body, Voice and Orff Ensemble
Pentatonic Press, 9780977371228, 203pp.
Publication Date: December 5, 2008
Description
This book offers both philosophical and practical ways to teach music through language and enhance literacy programs with music. It includes. 48 tried-and-true activities for preschool age through upper elementary.. Lesson plans usable by both music and classroom teachers.. A sequential development from phonemes to poems, from speech pieces to pentatonic orchestrations. . Arrangements for Orff Instrument ensemble and details of Orff orchestration.. Models of how to imaginatively animate rhymes.
Advertisement