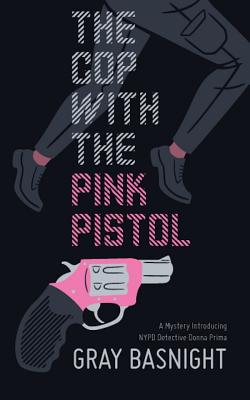 The Cop with the Pink Pistol: A Mystery Introducing NYPD Detective Donna Prima (Paperback)
A Mystery Introducing NYPD Detective Donna Prima
Ransom Note Press, 9780977378784, 220pp.
Publication Date: March 6, 2012
* Individual store prices may vary.
or
Not Currently Available for Direct Purchase
Description
She doesn t do jiggle. She isn t into shoes or jewelry. She doesn t wear makeup (or, as she calls it, war paint ). NYPD Homicide Detective Donna Prima's sole concession to modern womanhood is the pink .38 she wears strapped to her ankle. Not that she has much opportunity to use it, having been demoted to desk duty for a serious infraction of NYPD rules.On a routine burglary follow-up in Greenwich Village, Donna meets soap-opera actor Conner Anderson (Crawford on the top-rated Vampire Love Nest), who alerts her to some strange goings-on in a liquor store across the street. Sick of being chained to her desk, Donna decides to investigate. Meanwhile, the Feds need her help on a cold murder case as they investigate a theft from a nuclear power plant.But would-be detective Conner Anderson wants to come along for the ride. And Donna an Italian-American from Bensonhurst, Brooklyn can t deny the mutual chemistry she feels with this Southern WASP from Tupelo, Mississippi. Will taking on Conner as a civilian partner be the start of something beautiful or the biggest mistake of Donna's life?
Advertisement