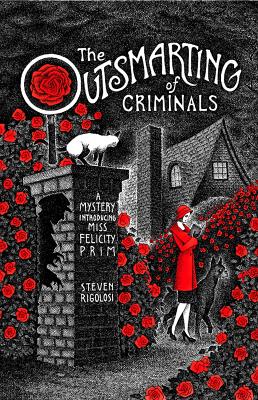 The Outsmarting of Criminals (Hardcover)
A Mystery Introducing Miss Felicity Prim
Ransom Note Press LLC, 9780977378791, 304pp.
Publication Date: March 31, 2014
* Individual store prices may vary.
Description
Meet Miss Felicity Prim: lifelong resident of Manhattan, book lover, outsmarter of criminals, unrepentant critic of the Internet, and proud owner of a Laser Taser 3000 (though she has vowed never to use it, unless absolutely necessary). After being mugged, Miss Prim decides to leave the big city and purchase a home in the country, where she will be safe from the dangerous criminals who call New York home. A devoted reader of crime fiction, Miss Prim believes that her reading of detective novels has given her all the skills she needs to become an amateur sleuth in her new home base of Greenfield, Connecticut. Miss Prim gets the chance to prove her mettle when she finds a corpse in her basement. As Miss Prim searches for the victim's identity and killer, she finds her father's old journals, which create a crisis in her close-knit family. Meanwhile, Miss Prim's young friend, Dolly, has become involved in a dangerous situation and needs Miss Prim's help. As Miss Prim investigates (with her trusty Boxer, Bruno, at her side), she begins to suspect that someone in Greenfield is watching her every move, waiting for the right moment to strike. Will Miss Prim, with her insightsinto human behavior and her steadfast refusal to rely on forensic techniques (which she considers the crutches of lazy investigators), be able to save herself and bring everything to a satisfactory resolution? Filled with lovable characters and wry humor, The Outsmarting of Criminals is not only a delightful mystery novel but also a celebration of books and an homage to the mystery genre.
or
Not Currently Available for Direct Purchase