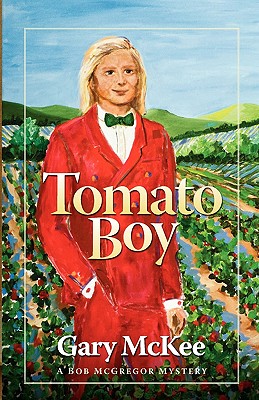 Tomato Boy
Paperback

* Individual store prices may vary.
Description
Tomato Boy is the first book in the Bob McGregor series set in Calvin County, Tennessee. McGregor, a lawyer, plans to kickback in this farmers' paradise known for its delicious tomatoes. His goal is to write an historical novel while managing the affairs of the wealthy Roland Poteet, a former professor, friend and mentor. McGregor thinks he has settled into lawyer's heaven, free from the stresses of urban practice and free from entanglement in local affairs, but he soon learns that an upcoming election is taken very seriously in Calvin County. First McGregor is threatened; then a prominent citizen is murdered. McGregor's lawyer skills pull him into the action as he tries to solve one murder and prevent another. In his first novel Gary McKee demonstrates an understanding of small town life, a fine ear for dialogue, finesse in plotting and characterization, and a poet's flair for descriptions of the landscape.
ABQ Press, 9780977416158, 306pp.
Publication Date: June 30, 2009
or
Not Currently Available for Direct Purchase