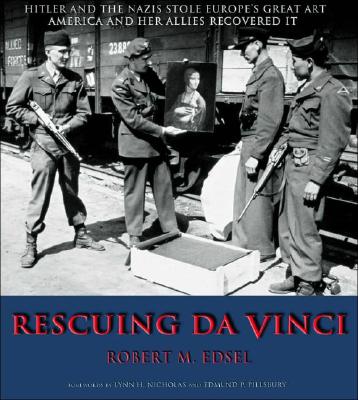 Rescuing Da Vinci (Hardcover)
Hitler and the Nazies Stole Europe's Great Art America and Her Allies Recovered It
Laurel Publishing, LLC, 9780977434909, 302pp.
Publication Date: December 1, 2006
* Individual store prices may vary.
Description
i]Rescuing Da Vinci /i] uses 460 photographs to tell the untold story of the 'Monuments Men' and their discovery of more than 1,000 repositories filled with millions of items including paintings, sculptures, furniture, archives and other treasures stolen during WWII by Adolph Hitler and the Nazis. i]Rescuing Da Vinci /i] includes photographs of Hitler designing the Fuhrer Museum, along with photographs of the extraordinary measures taken by museum officials in Europe to protect their masterpieces from the Nazis' planned looting. Ultimately, Hitler and the Nazis' unprecedented theft of Europe gave way to the greatest treasure hunt in history, the search for art and other treasures valued at more than a trillion dollars The Allies created a special force known as Monuments, Fine Art and Archives Section comprised of museum directors, curators and art historians- men and women from more than 15 nations who spent more than six years locating, rescuing and then returning these treasures to the countries from which they were stolen. Efforts to locate and return missing artwork continue to this day.
or
Not Currently Available for Direct Purchase