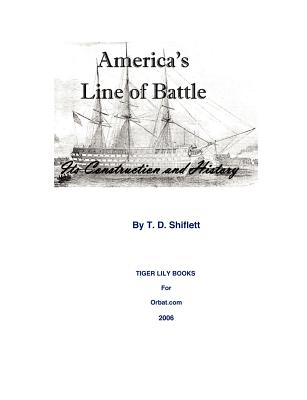 America's Line of Battle (Paperback)
Its Construction & History
Tiger Lily Publications LLC, 9780977607211, 100pp.
Publication Date: December 1, 2005
* Individual store prices may vary.
Description
This book tells the story of the United States Navy's fifteen Ships-of-the-Line; ships which were the battleships of their day. These ships never gained glory fighting their equals in great fleet engagements such as Trafalgar or Copenhagen. Rather, they like the vast majority of warships ever built, performed their duties in a workmanlike manner by showing American naval might around the world, visiting foreign ports to facilitate American trade, and deterring aggression towards United States interests. It is perhaps understandable that they are now mostly forgotten. To understand the how and why as to the construction and operational history of these American ships, one must reach back to an even dimmer history and learn the roots from which all ships of the line sprang.