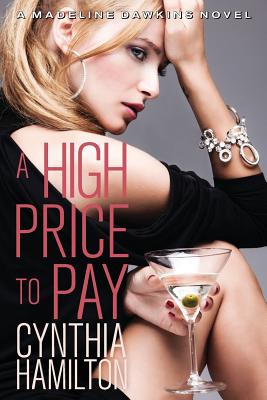 A High Price to Pay
A Madeline Dawkins Novel
Paperback

* Individual store prices may vary.
Other Editions of This Title:
Paperback (6/29/2020)
Woodstock Press, 9780977627882, 280pp.
Publication Date: March 21, 2014
About the Author
Cynthia Hamilton has recently embarked on a mystery series and has become hooked on working in this genre. The author does extensive research for all her books and her latest are no exception. To gear up for "Spouse Trap," the first book in the series, she took a detective course and spent countless hours investigating Guam, "virtually" living there so she could navigate her protagonist through a quickie divorce, with a little mayhem on the side. "Spouse Trap," set in her hometown of Santa Barbara, CA, is the prequel to the series. It tells the story of how Madeline Ridley becomes Madeline Dawkins, and the dual careers she forges after going to hell and back. It was released in February 2013 and has received very enthusiastic feedback. Because of what she put her heroine through in the first installment, the author realized Madeline needed to have martial arts training in the subsequent books. To that end, she has taken up karate, a discipline she has fallen in love with - so much so, she incorporated her instructor into her latest book. "A High Price to Pay," picks up three years later, when Madeline and Mike receive their P.I. licenses. Madeline's event coordinating business has been in full swing during their apprenticeship and her services are in great demand. The most extravagant party of her career yields her first case, a seemingly innocent background check, which quickly turns deadly. Meanwhile, her former abductor, Rick Yeoman, has ratted-out one of his co-conspirators in exchange for early parole. When Yeoman's body washes up in Lake Cachuma and Madeline's home security is breached, she knows she's popped up on the radar of treacherous Lionel Usherwood. It doesn't take long for all hell to break loose, throwing Madeline and Mike into overdrive as they play defense while unraveling the clues to their ever-expanding case. The author's other works include "Lucky at Love," "Alligators in the Trees," "Golden State," and her first non-fiction "Once Upon a Lyme..." which chronicles the onset of a mysterious illness and the unexpected dividend of becoming a writer. To learn more about the author and to sign up for updates to the series, please visit http: //www.cynthiahamiltonbooks.com.
or
Not Currently Available for Direct Purchase