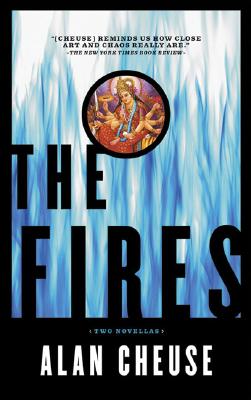 The Fires (Paperback)
Santa Fe Writer's Project, 9780977679911, 117pp.
Publication Date: September 1, 2007
* Individual store prices may vary.
or
Not Currently Available for Direct Purchase
Description
Finely-honed portraits of hope and change, these twonovellas are linked so skillfullythattheyachieve the intensity ofa single novel in which some characters succeed and others failonseparate but equally compelling quests. In "The Fires," Gina Morgan makes a pilgrimage to Uzbekistan to carry out her husband's final wishto be crematedonly to find herself entirelyat sea in the strange new reality of the former Soviet republic, while in "The Exorcism,"Tom Swanson begins to make sense of his lifewhen he retrieves his angry daughter from her exclusive New England college after her expulsion for setting fire to a grand piano.
About the Author
Alan Cheuse is a longtimebook commentator onNational Public Radio's "All Things Considered" and the author of"The Light Possessed "and "The Grandmothers' Club: A Novel. "A teacher in the writing program at George Mason University and the Squaw Valley Community of Writers, his short fiction has appeared in "The Antioch Review, The New Yorker," "Ploughshares, Prairie Schooner, "and" The Southern Review." He lives in Washington, DC."
Praise For The Fires…
"The two novellas that make up The Firesone of sorrow and one of radianceare filled with characters trying to maneuver that space between creation and destruction."  Ana Menendez, author, Loving Che and In Cuba I Was a German Shepherd

"The Fires offers the twin bequeathing of profound sadness and enchantment. Mr. Cheuse is a writer of immense gifts."  Howard Norman, author, The Bird Artist and Devotion

"One of the smartest, most trustworthy reviewers in America. Now he shows us where he gets his authoritya fiction writer of startling talent."  John Gardner, author, Grendel and The Sunlight Dialogues

"[Cheuse] reminds us how close art and chaos really are."  The New York Times Book Review
Advertisement