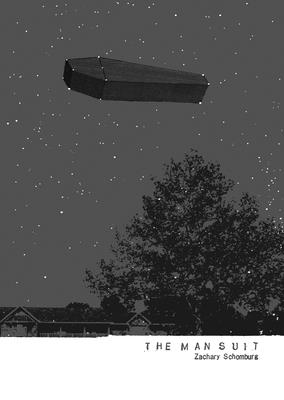 The Man Suit
Paperback

* Individual store prices may vary.
Description
The Man Suit, a darkly comic debut from poet Zachary Schomburg, assembles a macabre cast of doppelgangers, talking animals and dead presidents in poems that explore concepts of identity, truth and fate. The resulting body of work walks a dynamic line--often reading like anecdotal fables or cautionary tales in the form of prose poems. Through it all, Schomburg balances irony with sincerity; wit with candor; and a playful tone with the knowledge of inevitable sorrow.
Black Ocean, 9780977770939, 112pp.
Publication Date: March 1, 2007
About the Author
Zachary Schomburg is the author of 6 books of poems, all published by Black Ocean, including most recently, Fjords vol. 2. A novel, Mammother, was published by Featherproof Books in 2017. He is also an illustrator, painter, and publisher of an independent poetry press, Octopus Books. He lives in Portland, OR.