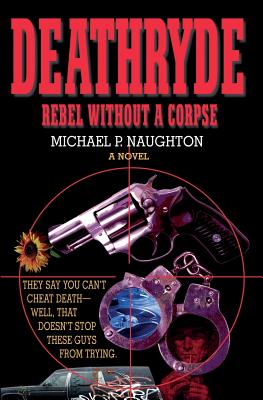 Deathryde
Rebel Without a Corpse
Paperback

* Individual store prices may vary.
Description
They say you can't cheat death... Well, that doesn't stop these guys from trying. James DeRossa is a natural born rebel. Just released from Jackson County Jail, he turns his back on the family funeral business in Detroit and heads out to Tinseltown to set up a heist and settle an old score. Who better to hire than a group of unscrupulous undertakers. Only this time they aren't burying anyone, they're out to disinter $25 million in missing cash and ice. But Detective Hank Gladwin brought his shovel to the party and is onto DeRossa when his list of suspects starts pushing up more than daisies. These felons are all about to join a deadly procession and one hell of a ride. DeathrYde: Rebel Without a Corpse is written in the hip, offbeat, satirical crime novel style of Elmore Leonard and Carl Hiaasen. Fans of Six Feet Under or Evelyn Waugh's The Loved One should also appreciate this oddly entertaining book.
Gilded Hearse Press, 9780977866908, 186pp.
Publication Date: May 27, 2008