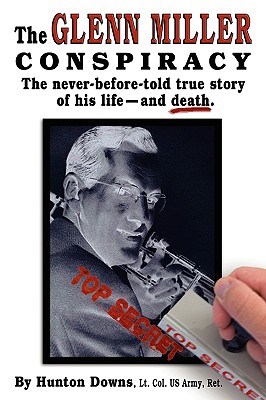 The Glenn Miller Conspiracy (Paperback)
Global Book Publishers, 9780977913169, 296pp.
Publication Date: April 15, 2009
* Individual store prices may vary.
Description
THE GLENN MILLER CONSPIRACY- The Never-Before-Told True Story of His Life-and Death - Written by Award-Winning Author Hunton Downs, Lt. Col. US Army, Ret., a former Government Agent, reveals the incredible story of Miller's Secret Life as a Agent for the Allies in World War II and reveals documentary evidence for the first time ever, of the Truth about his Death... Downs has folllowed and researched this amazing story since he first came across puzzling clues while analyzing secret German archives at the end of WWII, and he has pursued the story and the amazing cover-up that followed for over 60 years. Miller was a key element of a plan by a group of German Generals and Eisenhower to end the war early, the failure of which led directly to the tragedy of the "Battle of the Bulge" and Miller's death.