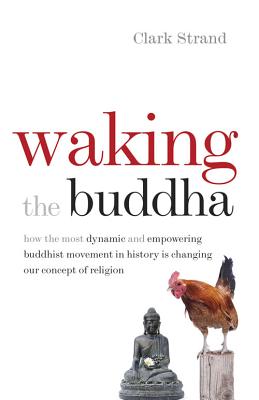 Waking the Buddha (Paperback)
How the Most Dynamic and Empowering Buddhist Movement in History Is Changing Our Concept of Religion
Middleway Press, 9780977924561, 184pp.
Publication Date: May 1, 2014
* Individual store prices may vary.
Description
Is there more to Buddhism than sitting in silent meditation? Is modern Buddhism relevant to the problems of daily life? Does it empower individuals to transform their lives? Or has Buddhism become too detached, so still and quiet that the Buddha has fallen asleep? Waking the Buddha tells the story of the Soka Gakkai International, the largest, most dynamic Buddhist movement in the world today and one that is waking up and shaking up Buddhism so it can truly work in ordinary people's lives. Drawing on his long personal experience as a Buddhist teacher, journalist, and editor, Clark Strand offers broad insight into how and why the Soka Gakkai, with its commitment to social justice and its egalitarian approach, has become a role model, not only for other schools of Buddhism, but for other religions as well. Readers will be inspired by the struggles and triumphs of the Soka Gakkai's three founding presidents individuals who staked their lives on the teachings of the Lotus Sutra and the extraordinary power of those teachings to help people become happy.
About the Author
Clark Strand is a spiritual writer and former Zen Buddhist monk who was previously senior editor of Tricycle magazine. He is the author of How to Believe in God: Whether You Believe in Religion or Not and Meditation Without Gurus as well as countless groundbreaking articles, including the first comprehensive feature article ever written in English on internet spirituality. He has founded and led spiritual study groups, taught workshops and retreats, lectured at colleges and universities, and has spoken at some of the largest Buddhist gatherings ever held in America. He lives in Woodstock, New York.