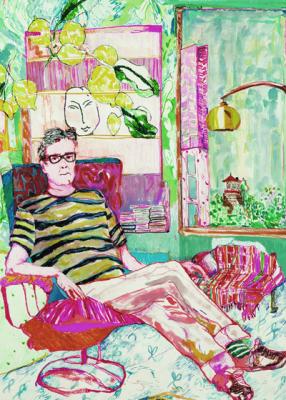 The Plum in Mr. Blum's Pudding (Success and Failure) (Paperback)
Penny Ante Editions, 9780978556426, 121pp.
Publication Date: November 18, 2014
* Individual store prices may vary.
Description
The Plum in Mr. Blum (TM)s Pudding is Los Angeles native Tosh Berman (TM)s first printed collection of poetry. In 1989, Berman left the United States behind, moving to Japan after learning his wife's (artist Lun*na Menoh) mother was ill in Kitakyushu. The Plum in Mr. Blum (TM)s Pudding was penned while both rapt and lost by this transition. Gracefully toiling between the quirky and earnest, these poems describe the liminal space of the foreigner caught between the strange and the familiar. The result is surreal and unclassifiable, a book of love poems overshadowed by isolation and underscored with curiosity and lust. Originally published in 1990 by oeCole Swift & Sons  (Japan) as a small hardcover edition of two hundred copies, this new edition acts to preserve this work and features an introduction by art critic and curator Kristine McKenna and an Afterword by Ruth Bernstein.
or
Not Currently Available for Direct Purchase