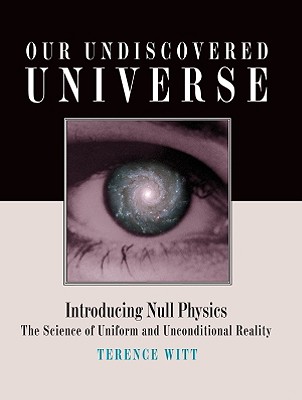 Our Undiscovered Universe (Hardcover)
Introducing Null Physics: The Science of Uniform and Unconditional Reality
Aridian Publishing Corp, 9780978593117, 457pp.
Publication Date: February 1, 2009
* Individual store prices may vary.
Description
At long last, a theory has emerged that addresses the foundation of reality logically, rationally, empirically, and completely - Null Physics. The universe it reveals doesn't rely on unknowable precursors in the ancient, untestable past. The universe it revels won't collapse or grow old and die. Null Physics tells us why the universe exists, how the universe exists, and why it is the way it is. The mystery of our existence has beaten scientists and philosophers for so long that they are utterly convinced that reality's underpinnings are beyond human comprehension. They are wrong. Anyone with a familiarity with high-school physics can, by reading this volume, understand the universe with greater depth and clarity than is currently believed possible.
or
Not Currently Available for Direct Purchase