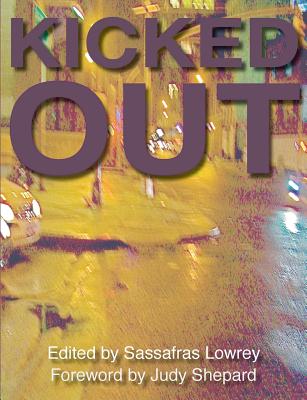 Kicked Out (Paperback)
Homofactus Press, L.L.C., 9780978597368, 224pp.
Publication Date: January 8, 2010
* Individual store prices may vary.
Description
In the U.S., 40% of homeless youth identify as lesbian, gay, bisexual, transgender or queer(LGBTQ). Kicked Out brings together the voices of current and former homeless LGBTQ youth and tells the forgotten stories of some of our nation's most vulnerable citizens. Diverse contributors share stories of survival and abuse with poignant accounts of the sanctuary of community and the power of creating chosen families. Kicked Out highlights the nuanced perspectives of national organizations such as The National Gay & Lesbian Task Force and The National Alliance Against Homelessness and regional agencies, including Sylvia's Place, The Circus Project and Family Builders. This anthology, introduced by Judy Shepard, gives voice to the voiceless and challenges the stereotypical face of homelessness. To learn more, visit us online at KickedOutAnthology.com.