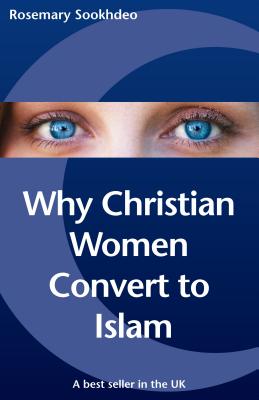 Why Christian Women Convert to Islam (Paperback)
Isaac Publishing LLC, 9780978714116, 125pp.
Publication Date: June 30, 2007
* Individual store prices may vary.
Description
Why are increasing numbers of Western women converting to Islam? The author tells the true-life stories of women who have become Muslims, exploring the reasons for their decisions and illustrating the problems that they face. She examines the particular issues confronting women who marry Muslims and addresses the long-term implications of conversion. In these ways the book prepares parents and church leaders to guide women who are contemplating conversion or marriage with Muslim men.
About the Author
Rosemary Sookhdeo was born in New Zealand where she qualified as a pharmacist. She came to Britain to study at London Bible College where she met her husband Patrick. Later she went on to do post-graduate theological studies at Oxford University. They took over a very large derelict site in the East End of London and she was fully involved in the church planting, pastoral and training ministry for 23 years and was where they started the Barnabas Fund. She is the author of three books.