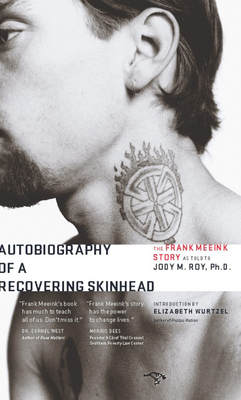 Autobiography of a Recovering Skinhead (Paperback)
The Frank Meeink Story
Hawthorne Books, 9780979018824, 350pp.
Publication Date: May 1, 2010
* Individual store prices may vary.
Description
Autobiography of a Recovering Skinhead is Frank Meeink's raw telling of his descent into America's Nazi underground and his ultimate triumph over drugs and hatred. Frank's violent childhood in South Philadelphia primed him to hate, while addiction made him easy prey for a small group of skinhead gang recruiters. By 16 he had become one of the most notorious skinhead gang leaders on the East Coast and by 18 he was doing hard time. Teamed up with African-American players in a prison football league, Frank learned to question his hatred, and after being paroled he defected from the white supremacy movement and began speaking on behalf of the Anti-Defamation League. A story of fighting the demons of hatred and addiction, Frank's downfall and ultimate redemption has the power to open hearts and change lives.
About the Author
Frank Meeink works as director of fan development for the Iowa Chops hockey team. He has been on the national lecture circuit for nearly a decade, speaking to various groups on the topic of racial diversity and acceptance. This is his first book. CO-AUTHOR JODY M. ROY, Ph.D. has been studying hatred within American culture, including hate-groups and hate-gangs, for the past twenty years. In addition to her work as Professor of Communication and Assistant Dean of Faculty at Ripon College, Jody is a member of the Midwest Gang Investigators Association and serves on the Board of Directors for the National Association of Students Against Violence Everywhere. Her publications include Love to Hate: America's Obsession with Hatred and Violence (Columbia University Press, 2002). Elizabeth Wurtzel is the author of Prozac Nation, Bitch: In Praise of Difficult Women and More, Now, Again. She is a graduate of Harvard College and Yale Law School. Her articles and essays have appeared in numerous publications. She is a lawyer in New York City.
Coverage from NPR
or
Not Currently Available for Direct Purchase