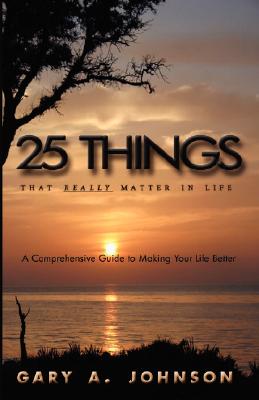 25 Things That Really Matter in Life (Paperback)
Courtland Press, 9780979111303, 76pp.
Publication Date: February 18, 2008
* Individual store prices may vary.
Description
25 Things That Really Matter In Life will help you identify your natural gifts and how to use them to feel better about yourself. Gary Johnson uses worksheets to outline the principles of Life Mastery to cleanse your mind of all the dysfunctional thoughts that have accumulated over the years. Practicing Life Mastery will allow you to develop yourself to be the best "you" that you can be for yourself, family and friends. Control the quality of your life by making 25 Things That Really Matter In Life a part of your daily living. This book was written for people who have some sense of needing to make changes in their life, but do not know how to do it.