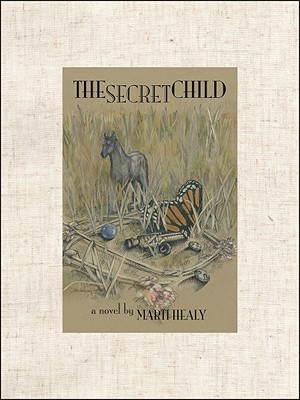 The Secret Child
Hardcover

* Individual store prices may vary.
Description
A timeless tale, written in a very lyrical style, The Secret Child appeals to a wide range of ages; one of those "favorite" books cherished by more than one generation. Set in 1855, the central character is a thirteen-year-old girl, Marika an Irish Traveller running between her thribli, or clan, in Boston and her arranged marriage with a gypsy leader named Jacko in the Midlands of South Carolina. Cautiously, she allows herself to form relationships with a free black man, Joseph, and a Quaker woman, Maggie. The book interweaves highly unexpected subjects and issues, such as slavery, human rights, and other harsh realities of 19th century South Carolina, along with a mystical, light-and-shadows world of "Fairies" who inhabit a nearby heavily forested Carolina Bay. The Fairies of the Carolina Bay have an ancient Celtic history; no tiny wings and fairy dust, these are true spirits of the woods. In the end, it is up to her to decide between her realities.
Design Group Press, 9780979127779, 196pp.
Publication Date: June 1, 2010
or
Not Currently Available for Direct Purchase