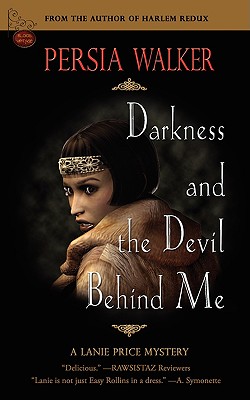 Darkness and the Devil Behind Me (Paperback)
A Lanie Price Mystery
Blood Vintage Press, 9780979253829, 330pp.
Publication Date: December 11, 2008
Description
In December 1923, Esther Todd was a lovely young pianist, a rising star. One month later, she was on the Most Wanted List. She had vanished along the snowy streets of a stormy night in Harlem and thieves had hit the home of her society patron, pulling off a million- dollar heist. Were the disappearance and the robbery coincidence or conspiracy? Somebody knew, but nobody was talking. Three years later, the puzzles remained unsolved. As a crime reporter, Lanie Price covered the initial case. Now a frustrated society columnist, she's ready for a change. It comes in the form of Esther's sister, Ruth. Desperate for closure, Ruth begs Lanie to dedicate her Christmas column to the case. Maybe someone, somewhere will remember something. Seeking fresh material, Lanie starts asking hard questions, dangerous questions, the kind just about guaranteed to get her killed.
Advertisement