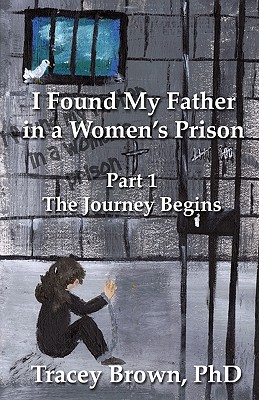 I Found My Father in a Women's Prison (Paperback)
The Journey Begins
Casa de Snapdragon Publishing Company, 9780979307539, 266pp.
Publication Date: November 11, 2007
* Individual store prices may vary.
Description
This book is an eye opening documentary of Tracey Brown's days and nights spent in an environment most of us could never tolerate. It is filled with beautiful scripture and exquisite poetry written by Dr. Brown. Every day in jail presents something new to write about and, incredibly, thank her Father, the Lord, for sending her way. Although she spends her days shut off from the rest of the world, she manages to find joy in the smallest of pleasures. Things that we take for granted in our everyday lives, soon become cherished gifts in the austere world of prison. Yet, Ms. Brown finds beauty in all of it.
About the Author
Until November 11, 2003, Tracey Brown's 54 years on this earth had no real significance. But on that day she was arrested and spent the next 17 months in the Richland Parish Detention Center in Rayville, Louisiana. he was raised in a Christian home and accepted Christ as her Savior at a young age. She finished college, married, and had a daughter. With the help of a very dear friend she went back to school where she completed both her Masters and Ph.D. in Business Administration. She taught at a number of schools before opening her own consulting business. After her best friend and business partner of 20 years died in 2002, she went into business with another female. This turned out to be what some might perceive as the biggest mistake of her life. But, praise God, He has a way of turning our biggest mistakes into our greatest triumphs. Shortly after she arrived at RPDC the Lord showed her that she wasn't there for what she had done but for what she could do. Although she was a Christian, she didn't have the relationship with Him that she should have. One night while alone in her cell, she surrendered every phase of her life to Him. From that day on she truly learned what it was like to walk totally by faith and not by sight. The Lord showed her she had a talent for writing poetry. During her time behind bars the Lord placed over 400 poems on her heart. These poems were shared with inmates and staff alike. Many times these poems were instrumental in opening the door in witnessing to others. Shortly after Tracey's father died, her mother turned her back on her during which time her former business partner walked away with everything she owned and wrecked havoc on her family. The Lord showed her He had so much more planned for her. Dr. Brown's poetry has been published in numerous magazines and has recently been nominated to The International Library of Poetry's International Who's Who in Poetry. Dr. Brown is keeping her promise to God by helping churches and organizations set up new prison ministries and improve existing prison ministries through her work with Reach Out In Hope Ministries. Please visit their internet location at http: //www.reachoutinhope.com for more information.