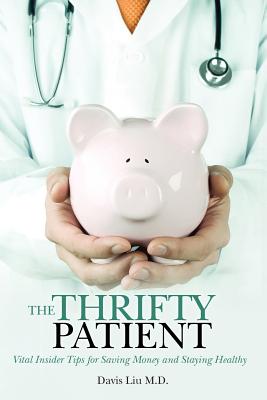 The Thrifty Patient: Vital Insider Tips for Saving Money and Staying Healthy (Paperback)
Vital Insider Tips for Saving Money and Staying Healthy
Stetho Pub, 9780979351228, 142pp.
Publication Date: September 5, 2012
About the Author
Davis Liu, M.D., is a practicing board-certified family physician with the Permanente Medical Group in Northern California since 2000. He blogs regularly and previously authored the book Stay Healthy, Live Longer, Spend Wisely - Making Intelligent Choices in America's Healthcare System. As the only doctor in his family, many times his family has benefited from his medical knowledge. As an insider, he knew how to increase their chances of having good outcomes. This coupled with his business school training allowed him to appreciate the challenges Americans are facing paying more for medical care and being uncertain if their choices were good ones. Until the American healthcare system improves, he feels individuals today must have the vital information necessary to ensure that they are doing the right thing both for their health and their wallet. His comments have appeared in Fortune, Smart Money, Remedy, Real and Simple, and the New York Times. He has penned opinion pieces that have appeared in the San Francisco Chronicle and the Sacramento Bee."
Advertisement