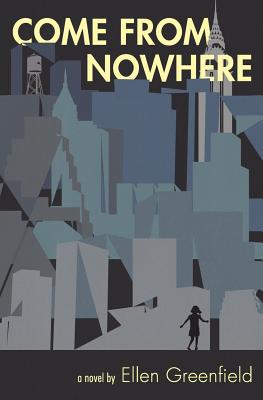 Come From Nowhere
Paperback

* Individual store prices may vary.
Description
In the tradition of Homer's Odyssey and Joyce's Ulysses, Come From Nowhere explores the concept of home - defining it, creating it, defending it and finding one's way back to it in the face of New York City's most infamous blackout. In the early hours of July 13, 1977, seven female characters - ranging from a nine-year-old girl and her Greek immigrant mother, to a young chef who is losing her vision, to a brown rat - share the same subway platform. They are unaware that the next 24 hours will see them struggling to find their way home, both literally and metaphorically, when a historic power outage hits the city. * * * "Written with grace and perceptive intelligence, the narrative that follows is humane, mysterious, tragic, compelling and beautiful. Come From Nowhere is a gift to thoughtful readers." Chuck Wachtel, author of the novels 3/03, The Gates, and Joe The Engineer.
3ring Press, 9780979352768, 320pp.
Publication Date: March 21, 2012