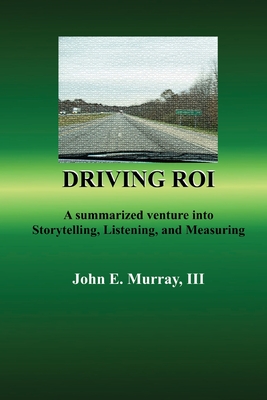 Driving ROI (Paperback)
A Summarized Venture Into Storytelling, Listening, And Measuring
Story Institute, LLC, 9780979445101, 80pp.
Publication Date: March 5, 2007
* Individual store prices may vary.
Description
What's driving your ROI? Driving ROI sets the stage for driving excellence within your organization. Your path, position, and perspective influence where you add and find value in a business decision. Whether you are an executive, trainer, operator, or a member of the marketing team, you will find value in the surveys, summaries, and stories trapped within. Most conversations about return on investments begin by someone telling you their method of calculating a dollar value for your efforts. ROI calculations have been based on subjectivity and cavalier approaches to assigning value to efforts. The reality is we all contribute to a return. Sometimes, that contribution is positive. Sometimes, it is negative. Sometimes, we need to share our stories and connect them before we apply some formula or a calculation. Driving ROI provides important insight and connections to communication, listening, delivering, and integrating a distinct return to your investments.
About the Author
John E. Murray, III, educator, existentialist, executive, has grown and established leadership roles in several, perennial Fortune 500 companies. He has lead learning efforts and established consistent measures of success in multiple industries and endeavors, including entertainment, healthcare, hospitality, food service, and merchandise/retail. Undergraduate and graduate degrees in English Education, Psychology, and Business have balanced the practical with the theoretical/ideal. He has taught literature, writing, technology application, and professional development at post secondary, collegiate, and corporate institutions. John is the creator of multiple, award winning verses and the growing, EIII storytelling-business model. He currently resides in the Nashville, TN area with his wife, Teri, and two children, Kellie and Megan.