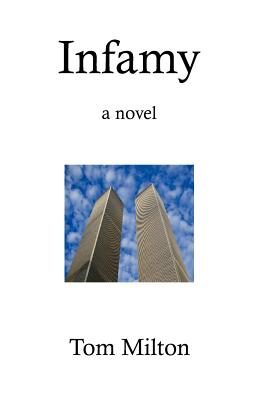 Infamy
Paperback

* Individual store prices may vary.
Description
Fenly Aquino, an American security agent, is working in Madrid with Raquel L pez, a member of a Spanish security team that has heard about a planned terrorist attack. The plot involves the use of laundered money to buy weapons of mass destruction that will be directed at a target in New York City. The key to stopping the attack is to find the trail of money and follow it to the source of the weapons. They have only two weeks to stop the attack, so time is running out on them as they desperately try to unravel the plot.
Nepperhan Press, LLC, 9780979457951, 258pp.
Publication Date: June 1, 2010
Fenly and Raquel both lost a loved one in a terrorist attack. What are the similarities and differences in how they deal with their losses?
Fenly lost his father and Raquel lost her mother early in life. How was each of them shaped by that experience? Where did they look for role models?
How is Fenly affected by the unexpected return of his father?
What does Fenly learn from falling in love with Camila?
What role does Stephen play in Fenly's development of an identity?
What enables Fenly and Raquel to work effectively as a team despite their cultural differences?
To what extent is their relationship a learning experience for each of them?
What inner conflict does Raquel reveal in her words and actions? Does she resolve it?
What role does Leandro play in developing the theme?
What role does Samira play?
How does the method used by the terrorists to launder money relate to the theme?
Beyond their roles in advancing the plot, what do Antonio and José contribute to the novel?
What do you think of Daryl's conspiracy theory?
What role does the mural at the Plaza del Carmen play in the story? Do you think its message is a practical alternative to a war on terror?
Why did the author call this novel Infamy?