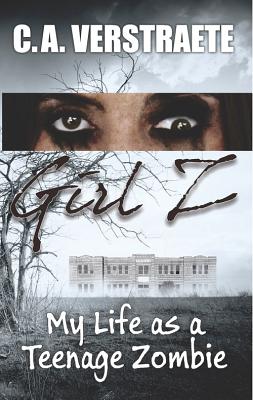 Girl Z (Paperback)
My Life As A Teenage Zombie
Intrigue Publishing LLC, 9780979478895, 206pp.
Publication Date: August 1, 2013
* Individual store prices may vary.
Description
Sixteen-year-old Rebecca Herrera Hayes faces every teenager's biggest nightmares: bad skin, bad hair, and worse . . . turning into one of the living dead. Becca's life changes forever when her cousin Spence comes back to their small Wisconsin town carrying a deadly secret— he's becoming a zombie, a fate he shares with her through an accidental scratch. Now she must cope with weird physical changes and habits no girl wants to be noticed for. Then she meets Gabe, a good-looking part-Z like her and she fears she may be falling for him. But how can he, who shows hardly any Z symptoms, be interested in someone like her? Time is running out . . . and Becca needs his help as she and her cousin Carm search for their missing mothers and fight off hungry Zs. Most of all, she needs to find something, anything, to stop this deadly transformation before it is too late.
About the Author
C.A. Verstraete has always wanted to be a writer for as far back as she can remember and although her career has mostly been in newspapers and magazines, fiction writing always called to her. Her short stories have appeared in various anthologies including: Athena's Daughters, The Corner Cafe: A Tasty Collection of Short Stories, and Feast of the Dead: Hors D'Oeuvres. She is author of a nonfiction book on miniatures collecting, In Miniature Style II, and a children's mystery, Searching for a Starry Night. She lives in Wisconsin.
or
Not Currently Available for Direct Purchase