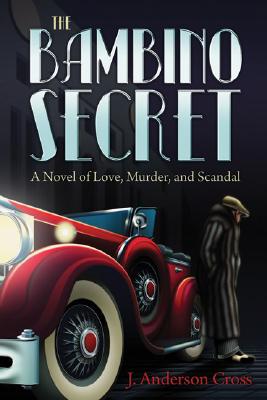 The Bambino Secret
A Novel of Love, Murder, and Scandal
Hardcover

* Individual store prices may vary.
Description
At once a contemporary mystery and a historical tale, this novel flashes between two eras, linking authentic historical events and actual occurrences of the 1920s to a present day investigation. Babe Ruth, one of America's greatest heroes, was a black man who had to hide his heritage, always under the stress and threat of losing his career. Yet he was constantly involved in scandal after scandal—sexual trysts, illicit affairs, children out of wedlock, and a mob-related murder plot. While he was an embarrassment to his profession, he was a bigger-than-life superhero to fans young and old across the nation. The league's racist commissioner desperately wanted the Great Bambino suspended from the game, but the team owners needed Babe; he revolutionized the game and drew huge crowds. Seventy years later, a young, naïve white attorney and his black female client struggle to unravel the mystery of her uncle's death. When Cammie discovers the long held secret of Babe's ancestry, she becomes the target of overzealous sports aficionados and businessmen attempting to save the image of a multibillion dollar sport and industry. A thrilling novel filled with historical facts, this mystery pairs two eras, creating a dramatic read.
Praise For The Bambino Secret: A Novel of Love, Murder, and Scandal…
"This suspenseful and entertaining story blends historical fiction, a carefully executed mystery, and a sweet romance . . . A sure bet." —Booklist
"The best of mystery, history, and romance. A compelling story and fast-paced novel." —Diane Dunaway, coauthor,
Why Men Don't Get Enough Sex and Women Don't Get Enough Love
"Intriguing mix of fact, fiction, and mystery." —Cynthia Riggs, author,
Deadly Nightshade,
a Martha's Vineyard Mystery
"Exciting and controversial. I couldn't put it down." —Steve Fischer, historian and author,
When the Mob Ran Vegas
"Fascinating . . . expand your knowledge of American culture." —Robert Morgan, author,
Boone: A Biography, Gap Creek,
and
This Rock
"A powerful brew of history and suspense." —John Hough, Jr., author,
Biography of Gary Carter, Conduct of the Game, Last Summer,
and
Two-Car Funeral
Elkhorn Publishing, 9780979517600, 384pp.
Publication Date: September 1, 2008
or
Not Currently Available for Direct Purchase