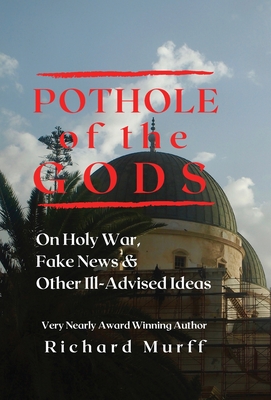 Pothole of the Gods
On Holy War, Fake News and Other Ill-Advised Ideas
Hardcover

* Individual store prices may vary.
Description
Pothole of the Gods is an ill-advised, but hilarious ramble through the histories and modern streets of Iraq, Istanbul, and Benghazi. Attached to a marauding medical mission, Murff unravels a dismal record of global adventurism from Cyrus the Great, the epic clash of Persia and Greece, the glory that was Rome, the Crusades, America's New World Order, to Iran's attempts to trigger the apocalypse next sometime next week.
And all while evading arrest and sandstorms, watching surgery and trying not to buy a carpet for the wife.
A worm's eye view of humanity's most enduring bad ideas, from holy war, fake news and the old "God wills it " wheeze. Pothole of the Gods is 30% travelogue, 30% headline news, 30% history and 30% comedy of errors. Yes, that's 120% but is really is a lot of book for the money.
Burnaby Books, 9780979698842, 382pp.
Publication Date: June 21, 2021