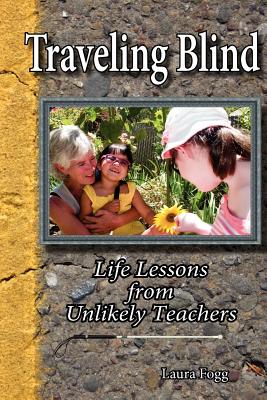 Traveling Blind - Life Lessons from Unlikely Teachers (Paperback)
Medusa's Muse, 9780979715204, 220pp.
Publication Date: October 1, 2007
* Individual store prices may vary.
Description
"I loaded up my huge pink ford with materials pillaged from the storeroom, borrowed a map of the county so I could find my scattered students, and set out to become a real teacher." In her remarkable memoir, Laura Fogg shares the unique life lessons she learned from the children she's worked with as a teacher of the visually impaired; lessons on patience, hope, doubt, loss, control, judgment and, ultimately, joy. With honesty and insight, Laura relates her experiences as an itinerant teacher in beautiful, rural Mendocino County. The abundant challenges and delights in her life's work are vividly portrayed with humor and tears and each child is seen for who he is--rather than for who he is not. Traveling Blind will bring you a deeper understanding of the struggles, perils and unexpected wonders of learning to negotiate this world without vision. Laura's students reveal that blindness is a difficult and inconvenient condition, but one that does not have to rob people of their humanity, their intelligence or their zest for living. Parents, teachers, caregivers, all who love a child with a visual impairment or multiple handicaps, as well as those who have never even thought about blindness, will find stories that resonate in Traveling Blind. "Her explicit memory of experiences while learning to be an Orientation and Mobility Specialist are completely accurate, down to the street names where she learned to travel under blindfold. As Laura goes into what she taught students, and they taught her, she is in her element as a magnificent writer." Dr. Phil Hatlen, Superintendent, Texas School for the Blind. About the Author: Laura Fogg has worked as an Orientation and Mobility Instructor for theBlind since 1971. She pioneered the use of the white cane with blind students who are very young or who have mulitple impairments, and has presented her techniques at the State conference of the Ca. Association of Orientation and Mobility Specialists. She received a BA from the University of California in Berkeley and an MA at San Francisco State University. With the exception of student teaching in the San Francisco Bay Area, her entire career has been in Mendocino County on California's North Coast. She is also a nationally acclaimed visual artist.