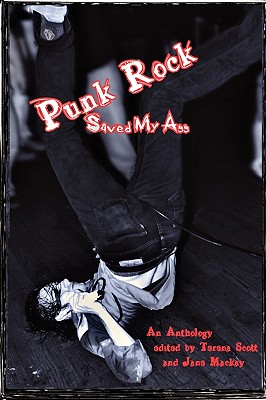 Punk Rock Saved My Ass (Paperback)
Medusa's Muse, 9780979715266, 148pp.
Publication Date: April 20, 2010
* Individual store prices may vary.
Description
"Punk is the only music genre I know that consistently opens its mouth about taboo social and economic subjects in our society. Nothing is more honest or relevant to me than that." - Mic Schenk "Everything that makes my life better is an offshoot or direct result of my having gotten into punk music." - Chestnut "That was one of my lessons; you don't have to fly your colors to be a punk or have a punk attitude." - Dick Wizmore Here are the true stories from people whose lives were transformed and empowered by the frenetic, questioning, creative energy of punk rock; stories and poems written by punks from the USA and Europe, who share their unique vision on what it means to be punk. Written by musicians, teachers, artists, librarians, nurses, bakers, parents, and social workers, the stories are funny, sometimes tragic, and always surprising. Punk Rock Saved My Ass explores the strength of the punk movement to positively impact an individual's life by providing a community to those who feel lost, by rousing a person to "do it herself," and by inspiring all to push the boundaries of their own creativity. You may never listen to a punk rock album again the same way.