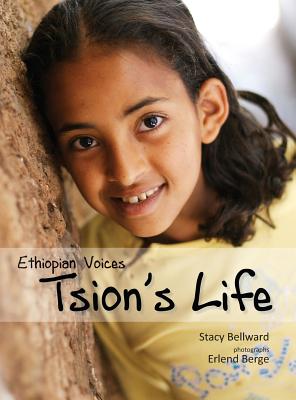 Ethiopian Voices (Hardcover)
Tsion's Life
Amharic Kids, 9780979748110, 34pp.
Publication Date: January 31, 2017
* Individual store prices may vary.
Description
Meet Tsion, an eleven year old Ethiopian girl as she talks about her life and her country. Stunning photographs bring the reader to Tsion's house, school, church, dinner table and more. Informative cultural facts are included. Amharic words for each page are transliterated for easy pronunciation.
Book Awards received: Noteable Books for a Global Society, Moonbean Children's Book Awards, Benjamin Franklin Award, Independenct Publishers Book Award, Skipping Stones Honor Award.
Advance Praise: The striking photographs and carefully selected domestic scenes in Tsion's Life beautifully capture the day-to-day of one Addis Ababa family. This charming book is perfect for parents and educators seeking to give children an engaging and accurate glimpse into life in Ethiopia.
Rebecca Haile, Held At a Distance: My Rediscovery of Ethiopia