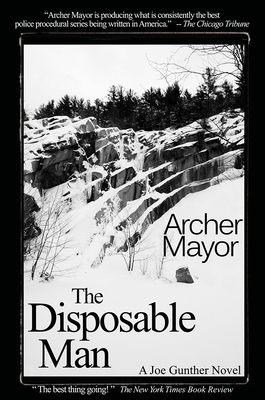 The Disposable Man (Joe Gunther Mysteries #9) (Paperback)
Ampress, 9780979812286, 236pp.
Publication Date: January 1, 2007
* Individual store prices may vary.
Description
When a local quarry yields up a garroted body with bad dental work and toes tattooed in Cyrillic, Joe Gunther figures it for a Russian mafia killing, rare as that might be in Vermont. But it's so very... tidy. So very... professional. Then the CIA calls, inviting Gunther down to Washington for some friendly "assistance" with his case. Suddenly he's caught up a shadowy game of cross and double-cross--manipulated by cynical cold warriors who seem not to have gotten the memo--and Gunther soon realizes that he's a pawn that both sides are willing to sacrifice.
About the Author
Archer Mayor has been on the New York Times Bestseller list. He is a winner of the New England Booksellers Association/NEBA Award for Best Fiction. -- the first time a writer of crime literature was so honored. His Joe Gunther detective series is one of the most enduring and critically acclaimed police procedural series being written today.