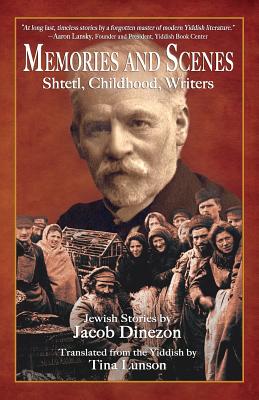 Memories and Scenes (Paperback)
Shtetl, Childhood, Writers
Jewish Storyteller Press, 9780979815614, 242pp.
Publication Date: September 16, 2014
* Individual store prices may vary.
Description
Memories and Scenes: Shtetl, Childhood, Writers is the first English translation of eleven autobiographical short stories by the 19th century Eastern European Yiddish writer, Jacob Dinezon (1852-1919). A beloved and successful Jewish novelist who championed Yiddish as a literary language, Dinezon befriended and mentored almost every major literary figure of his day, including the three classic writers of modern Yiddish literature, Sholem Abramovitsh (Mendele Moykher Sforim), Sholem Aleichem, and Isaac Leybush Peretz. Though Dinezon's place in the development of Yiddish literature has been neglected over time, the publication of these stories sets him firmly in the ranks of his fellow Yiddish writers for current and future generations. Through poignantly drawn characters and keen observations, Dinezon provides a firsthand look into 19th century shtetl life and a treasure trove of Yiddish history, culture and values.