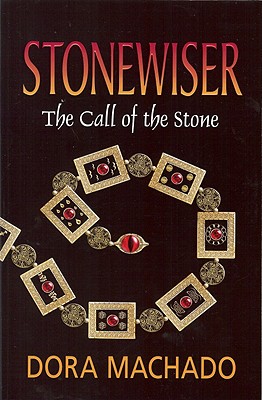 The Call of the Stone (Paperback)
Mermaid Publishing, 9780979968228, 474pp.
Publication Date: June 1, 2009
Other Editions of This Title:
Paperback (2/15/2011)
Paperback (6/1/2008)
* Individual store prices may vary.
Description
Sariah's reward for revealing the stone truth: a death sentence. Banished and on the run, Sariah must find a way to carry out the mystifying legacy the stones have imposed on her. As the war escalates and rot destroys the land, she must act before the executioners ruin her kin, her enemies slaughter her lover, and the mysterious bracelet she has been forced to wear kills her.
Praise For The Call of the Stone…
A strength of Machado's fantasy is the realism with which people and situations are handled…Machado achieves a furious forward motion in her writing by refusing to allow her characters to control situations. Their understanding of events, situations and people is almost always incomplete and no matter how careful the planning, events unfold unpredictably…it's testament to the author's commitment to a grim and gritty realism that she appears to refuse to resolve the story's complexity by resorting to a simplistic idealism…For all its magic and wonder, Machado's fantasy is not escapist, and despite the humour and elements of romance it's not for the faint-hearted. There's a commitment to reality in these pages that makes for grim and yet satisfying reading…ultimately this is intelligent, thought-provoking and entertaining fiction.
SFFMedia.com
An imaginative and terrifying execution scene grabs you in chapter one and keeps the pages turning. Machado's descriptions are rich in detail – you'll feel the eels nipping at your toes – and her characterization is strong. Sariah is well developed and faces brutal conflicts in this story of adventure, politics and magic. – Romantic Times Book Review – June 2009
Author Dora Machado has created an entertaining fantasy novel with a unique premise… She has created a detailed world in which the heroine is strong yet appealing, reluctant yet capable, sensitive yet brave. This thought-provoking look into oppression, love, and what leads the human spirit to fight back will appeal to lovers of the fantasy genre. And the cliffhanger ending will have readers in line to buy the next book.
ForeWord Magazine July/Aug 2009
or
Not Currently Available for Direct Purchase