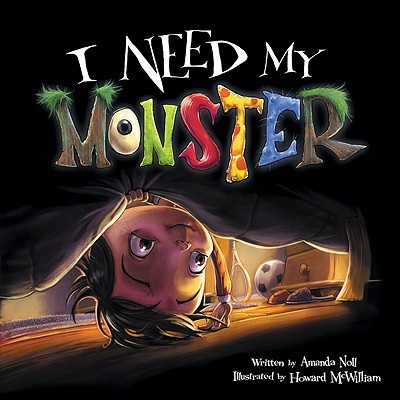 I Need My Monster (Hardcover)
Flashlight Press, 9780979974625, 32pp.
Publication Date: April 1, 2009
* Individual store prices may vary.
or
Not Currently Available for Direct Purchase
Summer 2009 Kids' List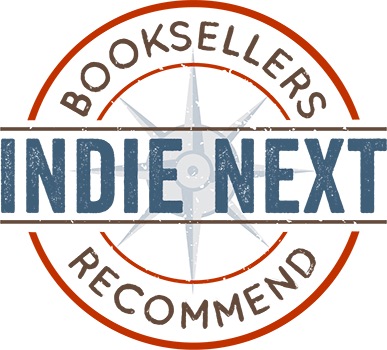 "Monster Gabe has gone fishing and his human, Ethan, doesn't know how he will fall asleep without his monster under his bed. This beautifully illustrated story will have youngsters and their parents laughing out loud."
— Mary McHale, Fox Tale Books, New Durham, NH
View the List
Description
A unique monster-under-the-bed story with the perfect balance of giggles and shivers, this picture book relies on the power of humor over fear, appeals to a child's love for creatures both alarming and absurd, and glorifies the scope of a child's imagination. One night, when Ethan checks under his bed for his monster, Gabe, he finds a note from himinstead: "Gone fishing. Back in a week." Ethan knows that without Gabe's familiar nightly scares he doesn't stand a chance of getting to sleep, so Ethan interviews potential substitutes to see if they've got the right equipment for the job pointy teeth, sharp claws, and a long tail but none of them proves scary enough for Ethan. When Gabe returns sooner than expected from his fishing trip, Ethan is thrilled. It turns out that Gabe didn't enjoy fishing because the fish scared too easily. Scholastic Book Club Selection Winner of 6 state awards: Alabama Camellia Award (2010-2011), Arizona Grand Canyon Reader Award (2011), California Young Readers Medal (2011-12), Georgia Picture Storybook Award (2011-12), Nevada Young Reader Award (2011-12), Virginia Reader's Choice Primary Award (2012-13) Included on 5 other state award lists: Mississippi Magnolia Children's Choice Award list (2012-13), Nebraska Golden Sower Award list (2011-12), South Dakota Prairie Bud Award list (2011-12), Washington Children's Choice Book Award list (2010-2011), Wyoming Buckaroo Award list (2011-12) Additionally, these regional awards lists: Connecticut Charter Oak Children's Book Award list (2011-12), Iowa Regional Goldfinch Award Winner (2009-10) Storytelling World Award Honor Book 2010.
About the Author
Amanda Nollis a writer.She lives in Spanaway, Washington. Howard McWilliam has won awards for his artwork, including National Young Cartoonist of the Year (UK), and has contributed art toa wide range of magazines and newspapers including, Child Education, The Daily Telegraph, Nursery Education, and The Week."
Praise For I Need My Monster…
"Dramatic in perspective, McWilliam's exaggerated, digitally colored art renders the monsters in a spectrum of neon hues and outlandish shapes. The collaborators ably balance some bedtime chills with humor, and Ethan's enthusiasm for his monster should prove infectious."  Publishers Weekly
"A fun nighttime read for those who enjoy a bit of shiver as they are tucked in to bed . . . a great read-aloud for a slightly older audience at a night-themed story hour." 
School Library Journal
"Noll turns the tables on monster fears by introducing readers to Ethan, a little boy who can't fall asleep without the ragged breathing and claw-scratching of his favorite monster, Gabe."  Booklist
"A clever anxiety-defuser and an unusually well done double-debut."  Kirkus Reviews
"A perfect read-aloud for squirmy youngsters, especially boys . . . exquisitely creepy, perfect for. . .  all monster-lovers." 
The Sacramento Bee
"Between the simple hilarity of the story itself and the amazing, gorgeous illustrations,
I Need My Monster
is a brilliant piece of picture book work."  A Patchwork of Books
"A must read for any discerning monster lover. A perfect bedtime companion. I'm keeping one copy on the nightstand, and one under the bed!"  Edward Hemingway, author, Bump in the Night
"The same kids who loved Neil Gaiman's The Wolves in the Walls are sure to appreciate I Need My Monster too. Highly recommended."  Monster Librarian.com
Advertisement