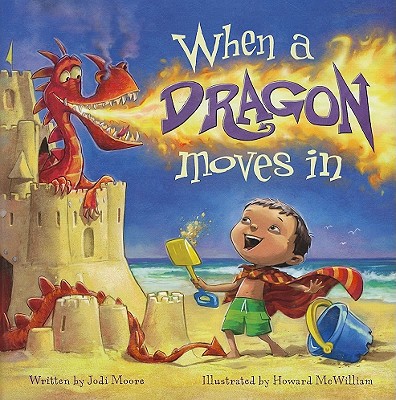 When a Dragon Moves In (Hardcover)
Flashlight Press, 9780979974670, 32pp.
Publication Date: May 1, 2011
Other Editions of This Title:
Paperback, Spanish (3/15/2017)
Hardcover (4/30/2012)
* Individual store prices may vary.
Summer 2011 Kids' Next List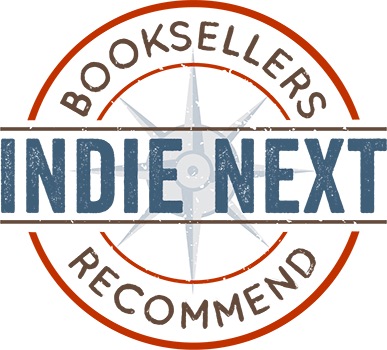 "Doesn't everyone love a fun picture book set at the beach? This delightful story adds a different dimension when a dragon moves into the sandcastle built by a young boy. The boy is so excited to share his structure with his new friend, but his unimaginative parents and older sister respond to his 'discoveries' of dragon's teeth, the sound of a dragon's roar, and a feather from the dragon's wing with bland disregard. Readers know better, however! The fanciful illustrations add to this creative and charming story."
— Cynthia Claridge, Paulina Springs Books, Sisters, OR
View the List
Description
On a beautiful day at the beach, a young boy brings his bucket, shovel, and imagination, and builds a perfect sand castle. Right away, a dragon moves in. The boy decides to befriend his dragon and they spend time roaming the shore, flying a kite, braving the waves, defying bullies, and roasting marshmallows—all while Dad is busy sunbathing and Mom is engrossed in her book. Unfortunately, no one believes the boy when he tries to share the news of this magnificent creature. That's when the mischief begins, and the dragon becomes a force to be reckoned with. While adults will recognize the naughty antics as a ploy for attention, children will dissolve into giggles as the dragon devours every last sandwich, blows bubbles in the lemonade, and leaves claw prints in the brownies. Maybe the dragon really is running amok on the beach, or maybe it's a little boy's imagination that is running wild.
About the Author
Jodi Moore is a freelance magazine writer and has worked as chief contributing editor of the Promo Network. She lives in Boalsburg, Pennsylvania. Howard McWilliam is the illustrator of the critically acclaimed I Need My Monster. He was chosen as National Young Cartoonist of the Year at the age of 12. A regular cover artist for the Week magazine, he also illustrates for the Sunday Telegraph, Moneyweek, and Outdoor Life.
Praise For When a Dragon Moves In…
"Moore has a light, sure touch, and she gives McWilliam (I Need My Monster) plenty of room to exercise his considerable gifts for operatic expressiveness and expertly choreographed physical humor." —Publishers Weekly (March 14, 2011)
"[A] funny and creative riff on cause and effect. . . . Colorful, cartoony illustrations brim with humor . . . deadpan text is sure to illicit giggles. . . . A sandy complement to If You Give a Mouse a Cookie." —Kirkus (April 11, 2011)
"The delightfully humorous fantasy introduces the enthusiastic sand architect and the happy, fire-belching dragon on the jacket. . . . The cartoony scenes contrast the usual activities of the family with the imaginary but plausible behavior of the playful dragon." —Children's Literature (May 8, 2011)
"The multimedia illustrations overflow with humorous details and comical expressions and poses. . . . True to its circular format, this book is likely to be read over and over again." —Bayviews magazine (May 1, 2011)
"Warmly caricatured people, cinematic pacing, and gleaming pages give this a look that is just short of animation itself. This is a crowd-pleasing merger of sly text and pictures that will tickle many a funny bone. Highly recommended." —
Library Media Connection
(October 2011)
"This cumulative tale reminiscent of If You Give a Mouse a Cookie tells of a small boy who believes if you build the perfect sandcastle a dragon will move in, and so he does. . . . The illustrations are . . . large, colorful and full of life. This is a great book for sharing with a group or as a jump start to a writing activity with an older audience." —Puget Sound Council
"This is a really cute book that allows readers to question imagination vs. reality . . . . The illustrations are stellar and I think the cover appeal alone will see this book highly circulated." —Stephanie, kissthebook.blogspot.co.il