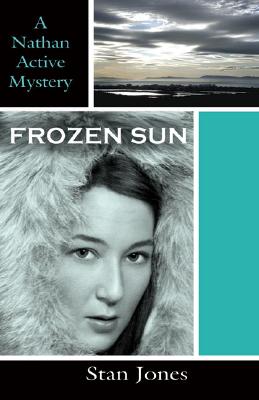 Frozen Sun
A Nathan Active Mystery (The Nathan Active Mysteries)
Paperback

* Individual store prices may vary.
Description
Blizzards, tundra, Eskimos, bush pilots, and bingo-loving grandmas enliven this literate ethnic mystery starring Alaska State Trooper Nathan Active, who has been assigned to the remote Arctic town of Chukchi. Though born an Inupiat Eskimo, Active was raised in Anchorage by white parents and has little knowledge of his native culture. During the long months he has spent in Chukchi, he has rallied against the icy weather and struggled to understand his two cultural identities, but he realizes how deeply he has been settling into the rhythms of community life when Grace Palmer, a local beauty queen, goes missing. The state trooper mounts a search that ultimately leads him halfway across Alaska—and gives him plenty of time to discover he is in love with Grace. Closing in on the answers, however, he discovers evidence that points to an agonizing situation: she is either dead, or she is a cold-blooded killer.
Praise For Frozen Sun: A Nathan Active Mystery (The Nathan Active Mysteries)…
"Readers of Dana Stabenow and Mike Doogan will appreciate Jones's take on Alaskan justice. Recommended for all collections." —Library Journal
"That rare thing, a deftly plotted mystery that's also an irresistible love story. With it, Jones's Alaska series (Shaman Pass, 2003, etc.) takes a quantum leap forward." —Kirkus Reviews
"Jones doesn't pretend to find anything remotely character-building in the conditions of those who have survived the unforgiving climate of the Arctic only to disappear on the streets." —The New York Times Book Review
Bowhead Press, 9780979980374, 292pp.
Publication Date: September 1, 2008
About the Author
Stan Jones is an award-winning newspaper and public radio journalist and the author of Shaman Pass and White Sky, Black Ice. He lives in Anchorage, Alaska.
or
Not Currently Available for Direct Purchase