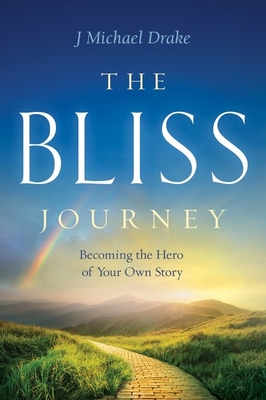 The Bliss Journey
Becoming the Hero of Your Own Story
Hardcover

* Individual store prices may vary.
Description
The Bliss Journey shatters images of unattainable perfection that leave us feeling inferior and takes readers on a voyage toward contentment. For those who are ready to break through barriers into a place of unmistakable joy, The Bliss Journey provides steps that are practical, applicable, and straightforward to discover the hero that you already are.
People are dragging steamer trunks full of mental health baggage with them to work and back home every day. It's time we change that. We are all on a journey, which means that everyone has a decision to make: Will you consciously choose to live life with intention and bliss-led action, or will you be resigned to be a supporting character in your story?
The target audience for this book are organizational leaders who: -Struggle to lead with greater focus. -Suffer from anxiety, depression, and other behavioral health issues. -Desire to find fulfillment in their life and career. -Feel like something is missing from their life but aren't sure what. -Would like to feel more joy in the present moment.
J M Drake Enterprises, 9780980040647, 208pp.
Publication Date: September 1, 2020
or
Not Currently Available for Direct Purchase