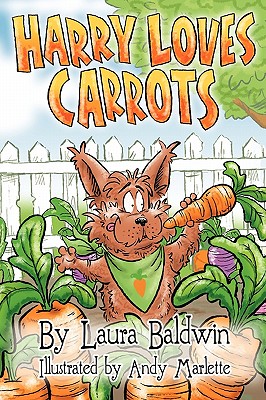 Harry Loves Carrots (Hardcover)
Light Messages, 9780980075649, 26pp.
Publication Date: October 20, 2010
Other Editions of This Title:
Paperback (12/1/2010)
* Individual store prices may vary.
Description
"Harry Loves Carrots" playfully teaches children to love their carrots. The inspiration is Harry, a real dog, who really likes carrots and the belief that the health of our children begins in the garden. In a loving and fun filled way, Laura Baldwin, the author of the evolving "I Love My Vegetables" stories, has created a giggling garden of vegetable and edible flowers that people of all ages can enjoy. This is a book that will have children and the young at heart saying "Harry Loves Carrots and I love Harry. Please pass the carrots.