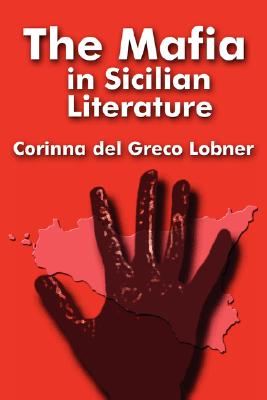 The Mafia in Sicilian Literature (Paperback)
New Academia Publishing/ The Spring, 9780980081459, 148pp.
Publication Date: April 30, 2008
* Individual store prices may vary.
Description
This book shows the Mafia not merely as a criminal association, but as a way of thinking and feeling known as sentire mafioso. Authors considered are some of the best known Sicilian-Italian authors such as Luigi Pirandello, Giovanni Verga, Federico De Roberto, and Leonardo Sciascia; Sicilian myths and fairy tales are also considered along with a chapter exclusively dedicated to Sicilian history-the missing link in too many books on the subject. "This book both illuminates Italian literary traditions and places the Mafia in the context of Italian literature and culture. Readers will see mainstream authors like Lampedusa and Pirandello in a very different light. The book will be of interest not only to students of Italian literature but also to general readers interested in the Mafia and the history of Sicily and of Italian immigrants to America. Much new material never before available to readers of English is now available thanks to Lobner's fascinating book." -Tom Benediktson, Dean of Arts and Letters, University of Tulsa. "This work has much to offer anyone interested in Sicilian literature and its prominent authors: Sciascia, Lampedusa, Pirandello, Mosca, Fava, and others. Seen as proponents of a uniquely Sicilian literature, the study of these authors and their works also sheds light on Sicily's history-in particular, on the mafia as a peculiar, significant, and revealing aspect of Sicilian culture." -Victor Udwin, Professor of German and Comparative Literature, University of Tulsa. "This is a fascinating compendium of Mafia lore used to explicate Mafia fiction by an author deeply grounded in historical and modern Italian literature." -Carol Kealiher, Associate Director of Academic Publications, University of Tulsa. "Corinna Lobner is a wonderful scholar with wide interests in European culture. This book-like her previous study of James Joyce-is deeply informed and full of fresh insight, a lively introduction to an endlessly intriguing topic." -Brian Murray, Loyola College.