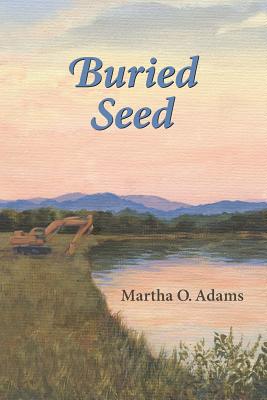 Buried Seed
Paperback

* Individual store prices may vary.
Description
As we stumble into awareness of our impact on the earth, Adams' poems arise shimmering like lit candles that focus the eye with her ruthless gaze into the human heart. She finds there a sanctuary of uncommon strengths and shadowed frailties where buried seeds root and bloom.A home for the homeless, a spa for the soul, these are poems for gardeners, hikers, ecologists, teachers, students, mystics and ministries. Adams plants a garden in your heart's fertile ground and sows her love poems with an experienced hand. "You must marry the Earth," she announces in iridescent blossoms of poems. Tender moments shine like prisms hung in a breeze; others haunt with the evidence of our fears and carelessness. She takes you where time disappears: inside an okra seed, circle dancing, wilderness canoeing, making love, losing memory, even inside a dream to take a lesson with a blues man. You'll stand "ankle deep in this heathen holy land" at ocean's edge, time travel to swing from a beam in a Kansas barn, and mourn with her the savage losses common to us all.
House of Myrrth, 9780980141818, 122pp.
Publication Date: February 28, 2015
About the Author
Martha O. Adams studied cello from second grade through college, giving rise to the musicality of her writing. A teacher much of her life in schools, at home raising four children, or in churches, her poetry springs from roots in Ohio, Kansas, Illinois and Connecticut. Her tree of poems has flourished long in the North Carolina mountains, bearing winter fruit in the Florida Keys. She has two other collections of poems: "What Your Heart Needs to Know," 2008, and "Peeling the Rind," 2000, both published by House of Myrrth. Her Readers' Theater Play poem, "She Rises Through the Sickle Moon," has been performed from New England states to Florida. Adams' poems have been published in various magazines and four anthologies: "Women's Spaces, Women's Places;" Stone Ivy Press, 2011; "The Liberal Media Made Me Do It!" Nine Toes/Lummox Press, 2014; "Crossing Lines Anthology," Main St. Rag, 2015; and "The Southern Poetry Anthology, Vol. VII: NC;" Texas Review Press, 2015. Grandmother of ten and an avid gardener, Martha lives with her husband Robert, in Hendersonville, North Carolina.