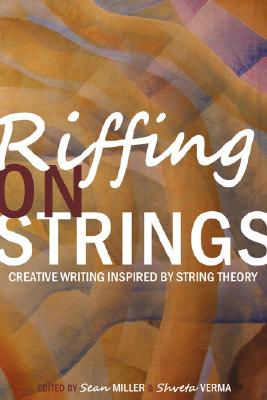 Riffing on Strings
Creative Writing Inspired by String Theory
Paperback

* Individual store prices may vary.
Description
Riffing on Strings is a unique collection of creative writing that explores the cosmic and cultural resonances of string theory. The book includes thought-provoking essays, short stories, poems, and a play from over 40 acclaimed authors, including Nobel Laureate Sheldon Glashow, Michio Kaku, Peter Woit, Adam Roberts, Colette Inez, Brenda Hillman, Joseph Radke, Bruce Holland Rogers, and Carole Bugge. "Sean Miller and Shveta Verma have put together an exhilaratingly eclectic anthology of creative and expository writing about one of the most exciting (even if controversial) intellectual fields of our time: string theory. Just Miller's erudite introduction by itself is worth the price of this sparkling collection." - S. Abbas Raza, Managing Editor of 3 Quarks Daily "Putting together a theory of everything requires a lot of creativity, and more than a little audacity - qualities which are also abundant in this collection of stories and poems inspired by string theory. Riffing on Strings is guaranteed to stimulate both hemispheres of your brain." - Sean Carroll, Theoretical Physicist, California Institute of Technology & Creator of Cosmic Variance.
Scriblerus Press, 9780980211405, 312pp.
Publication Date: June 1, 2008