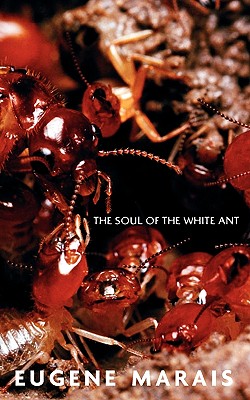 The Soul of the White Ant (Paperback)
Distant Mirror, 9780980297652, 168pp.
Publication Date: June 21, 2009
Description
"The Soul of the White Ant" by Eugene Marais is a passionate, insightful account into the world of termites. It is a meticulously researched expose of their complex, highly structured community life. Originally translated into English in 1937, the quality of research remains as relevant today as it was when it was first published. This illuminating account will not only appeal to those with a scientific interest in termites, but will similarly enthral readers who are new to their captivating world. An exceptional feature of his detailed research is the extraordinary psychological life of the termite. While the studies are based in South Africa, the extensive research includes the termites of Magnetic Island, Australia. You will be taken on an exciting journey into the amazing life of termites, as their astonishing world of hierarchy and roles within their community is revealed in captivating detail. His years of unceasing work on the veld led Eugene Marais to formulate his theory that the termite nest is similar in every respect to the organism of an animal. He observed that the workers and soldiers resemble red and white blood cells, while the fungus gardens are the digestive organ. The queen functions as the brain, controlling the collective mind, and the sexual flight of the kings and queens is similar in every aspect to the escape of spermatozoa and ova. This is a new edition of this title. The text has been extensively re-edited for today's reader.
Advertisement