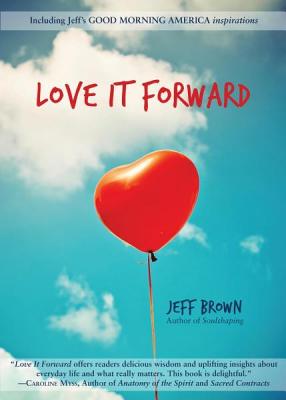 Love It Forward
Paperback

* Individual store prices may vary.
Description
In this magical collection of quotes, aphorisms and blogs, author Jeff Brown shares more of his well-loved 'spiritual graffiti' with us. Building on the success of his first collection- 'Ascending with Both Feet on the Ground'- Brown has put together another wondrous book, this time including many of his most profound love and relationship quotes with the reader. With a writing style that is unforgettably unique, he reminds us of the magnificent life that awaits us. With grounded wisdoms that enhearten and elevate, he reminds us that we are never alone in this beautifully relational human dance. We become the love we have received, and we love it forward to those we touch. In an era when readers often have little time to read entire books, this brilliantly hearticulated collection will immediately engage their interest. And, as an added bonus, he has included some of his most inspiring blogs in the collection, including 'You are Sacred Purpose', 'Apologies to my (sweet) body', and inspirations he wrote for ABC's 'Good Morning America'. A fantastic gift book and companion for anyone seeking support on their quest for a more authentic and meaningful life.
Enrealment Press, 9780980885934, 182pp.
Publication Date: February 14, 2014