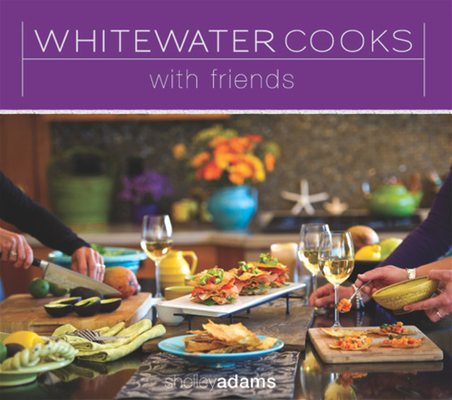 Whitewater Cooks with Friends (Whitewatercooks #4) (Paperback)
Alicon Holdings Ltd., 9780981142418, 158pp.
Publication Date: October 1, 2011
Other Editions of This Title:
Paperback (5/1/2015)
* Individual store prices may vary.
Description
Whitewatercooks with Friends adds a new dimension to Shelley's awesome recipes: its fun and casual, with a dollop of easy but impressive recipes that people will LOVE! For every home cook who's entertaining using Shelley's recipes, there's a table of guests so impressed with the meal that they want to purchase their own copies of these amazing cookbooks.
About the Author
Shelley is the chef and driving force behind the best selling Whitewatercooks series. She is pasionate about creating easy to follow delicious recipes from fresh ingredients and about sharing her love of food with others. Shelley is a force of nature who thrives on non-stop activity and on creating amazing meals for friends and family.